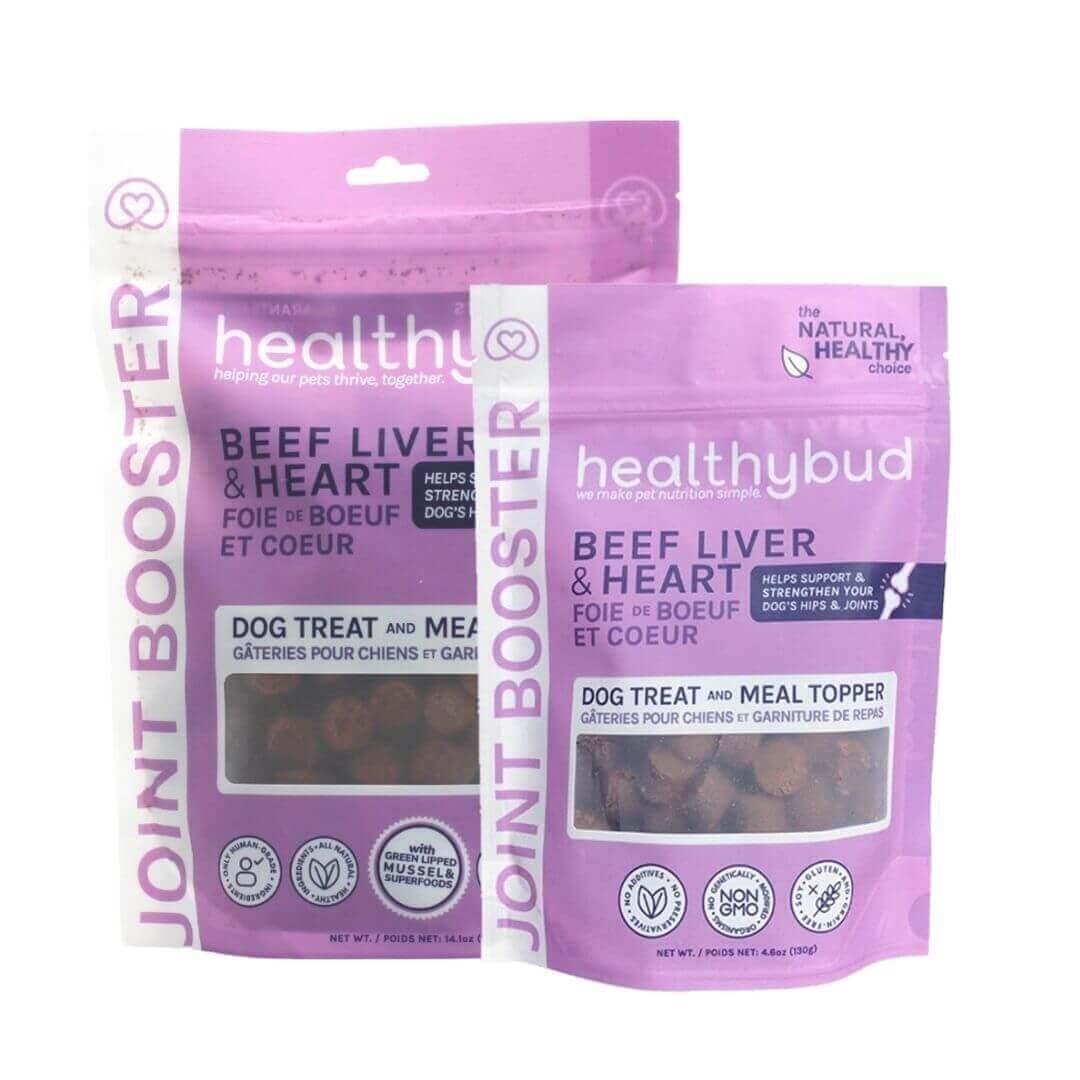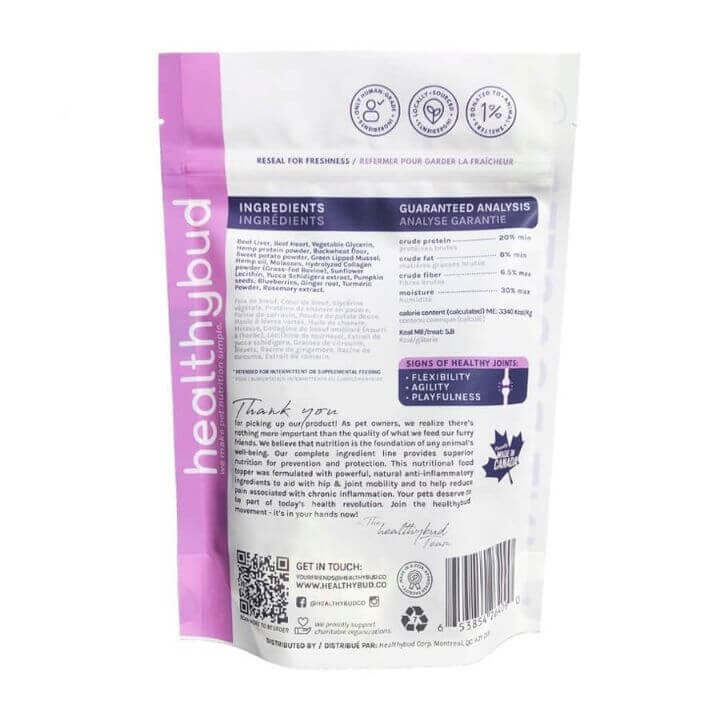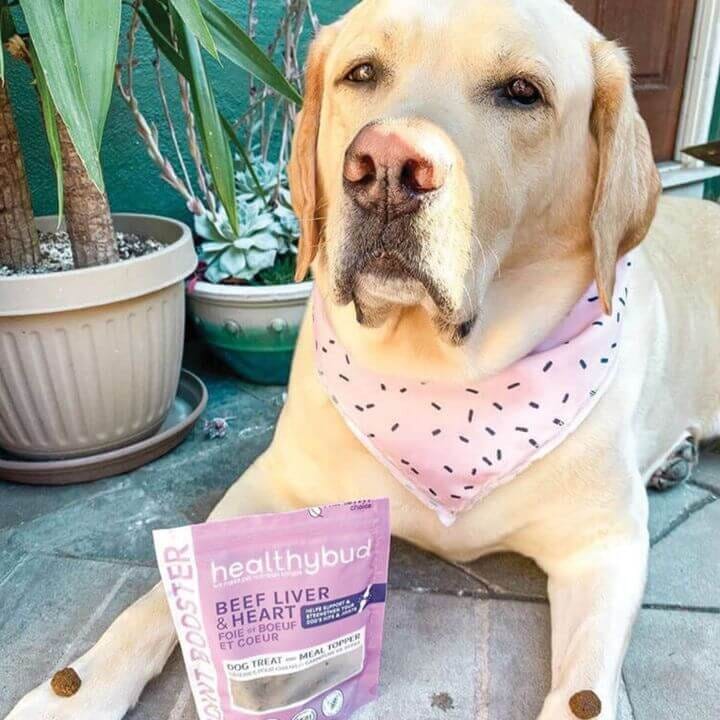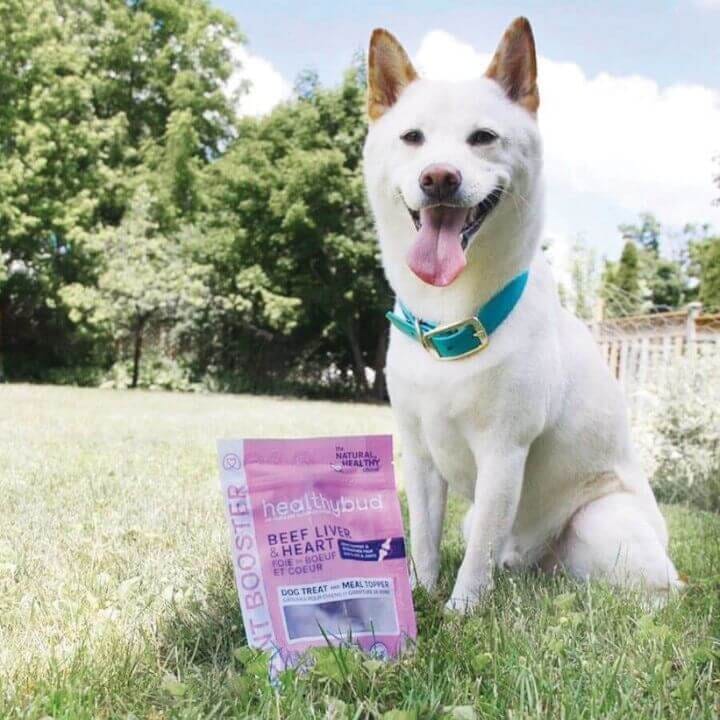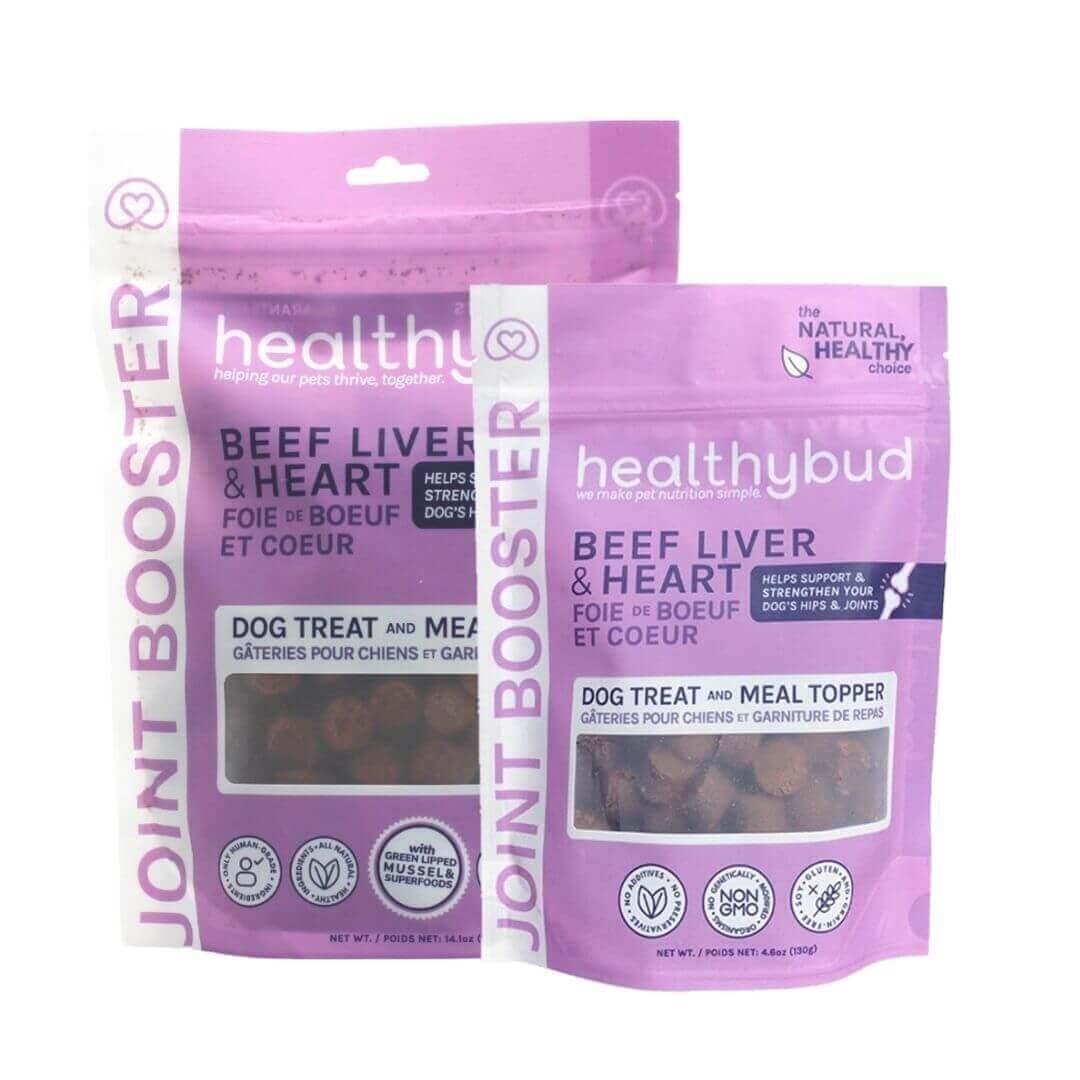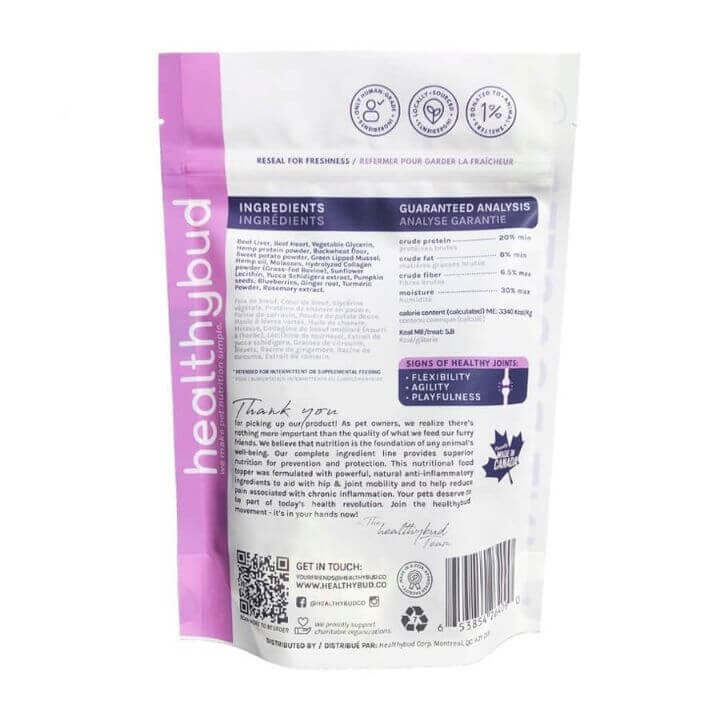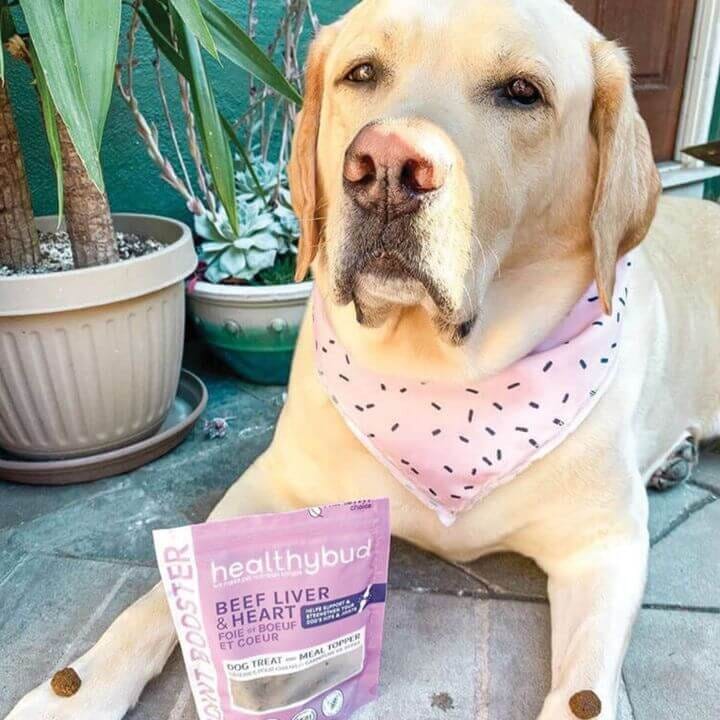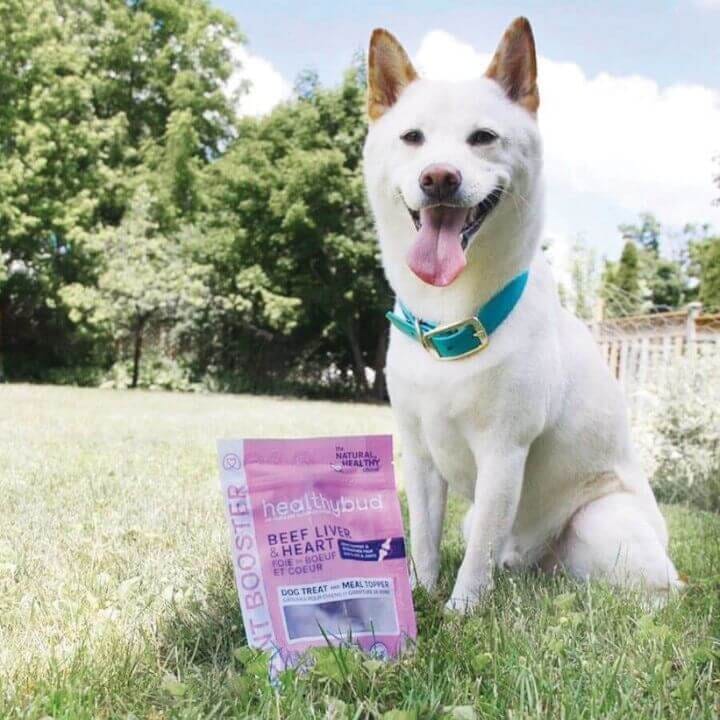 beef joint booster
Your bud looking stiff and slow? Boost their mobility with these nutritious soft chews.
Healthy joints
Reduced pain and inflammation
Increased mobility
Good for dogs of any size and age
Human Grade
100% Natural
Made in Canada
Non GMO
Grain Free
Nothing Artificial
Designed alongside renowned animal nutritionists and veterinarians, this nutritional food topper and treat aids with hip and joint mobility and helps reduce and prevent pain associated with chronic inflammation. It provides a unique combination of ingredients containing naturally occurring sources of protein, glucosamine, chondroitin and Omega-3 fatty acids. This proprietary formula is made with New Zealand Green Lipped Mussel, Grass-Fed Bovine Collagen, Canadian sourced Beef Liver & Heart, Hemp, Pumpkin seeds and Turmeric.
100% money-back guarantee
We're confident your bud will love our products. If they don't, we'll give you your money back!
your bud might also like
---
5
---
verified purchase  
5 out of 5 stars
nutritious and delicious!
My pup LOVES these! I like that they are soft chews, making them easy to use as a meal topper or as tasty treats with training. The added health benefits make them that much better!
verified purchase  
5 out of 5 stars
Joint boosters are great!!
We tried the beef liver joint booster as a topper, my dog thoroughly enjoyed his dinner with this addition! He also loves them as a treat.😀 Glad we found this!!
verified purchase  
5 out of 5 stars
Love this product!
My pup absolutely loves these liver food topper he is usually very picky!
verified purchase  
5 out of 5 stars
Perfect treat!
This is my dog's one and only favourite treat!! He absolutely loves it! I'm glad to see that Healthybud now offers a larger size package.
verified purchase  
5 out of 5 stars
Amazing!
These have been very popular with my girl. They're perfect because she's a large breed puppy and it's important that her joints develop instep with her growth. Healthy joints are really important but especially for larger breeds. I'm thrilled my pup loves them as much as she does because I swear she grows way too fast so hopefully these are keeping her joints nice and strong!