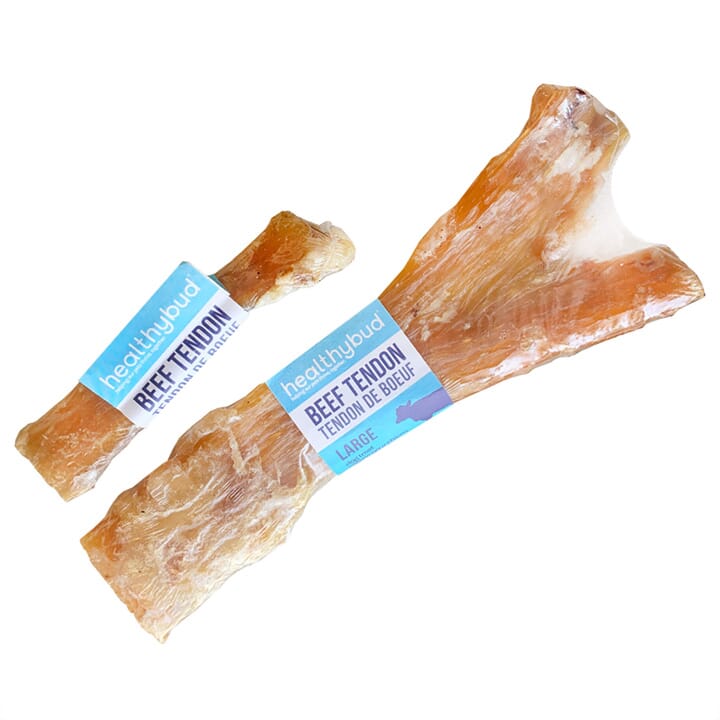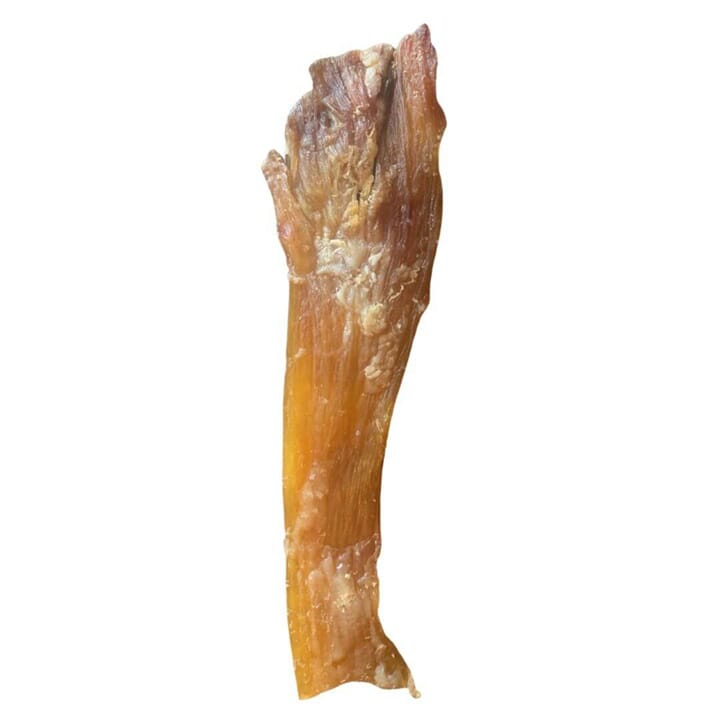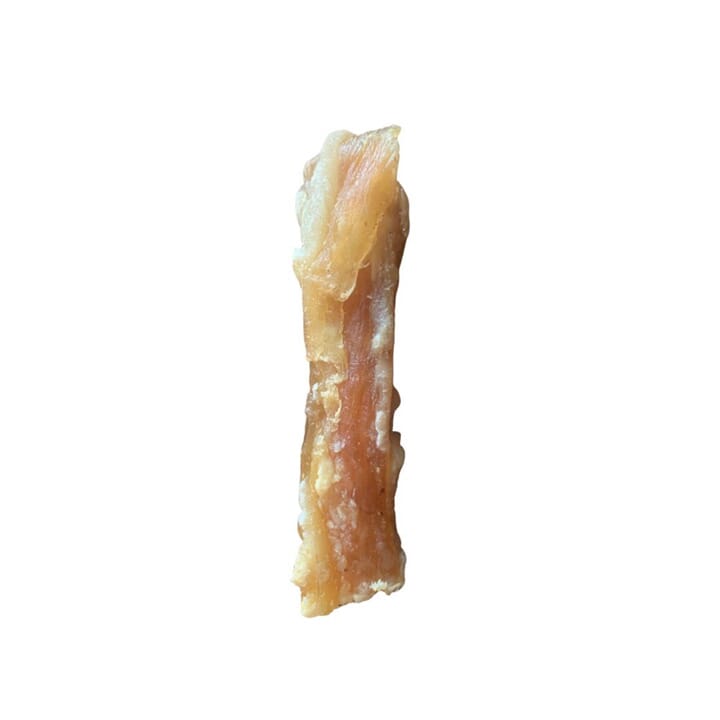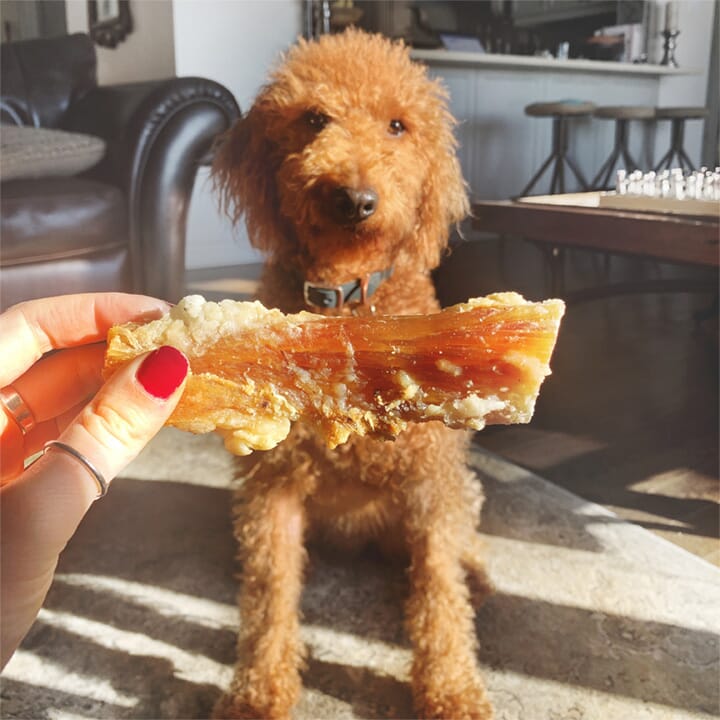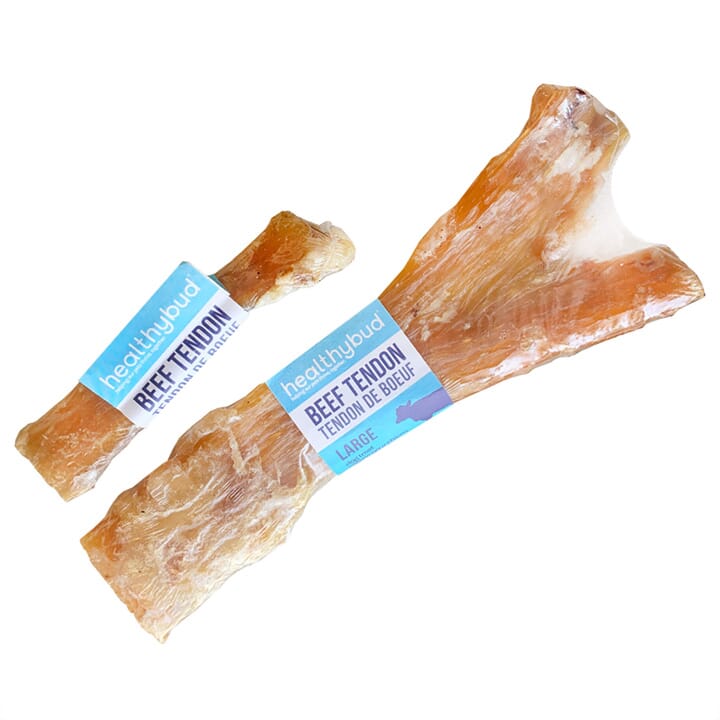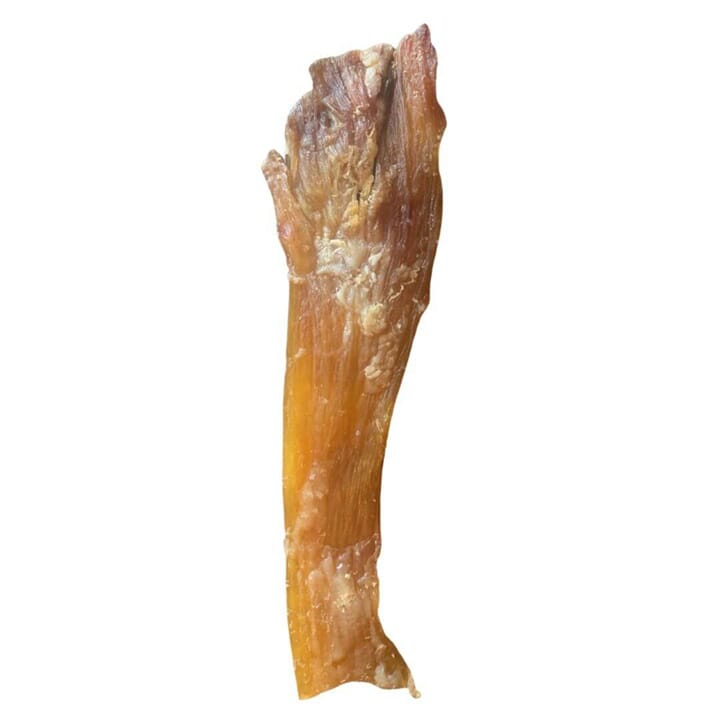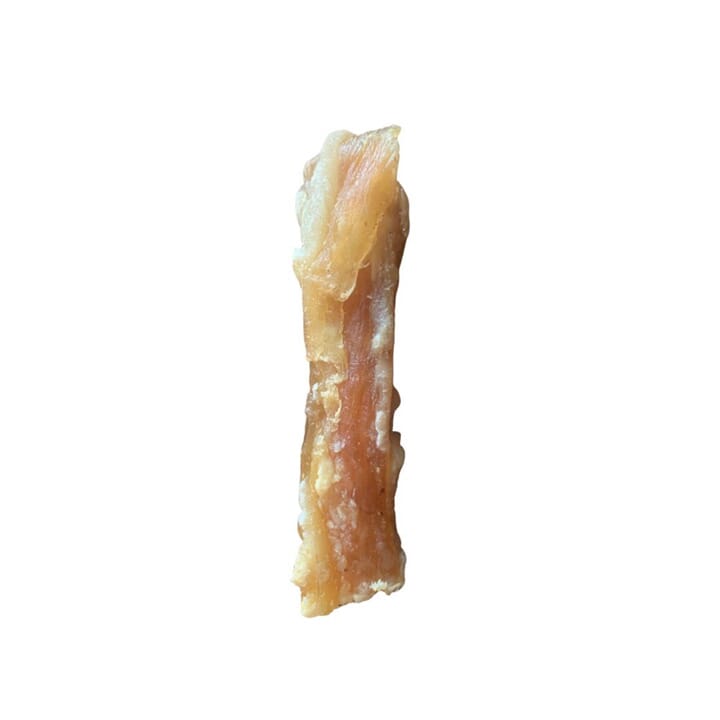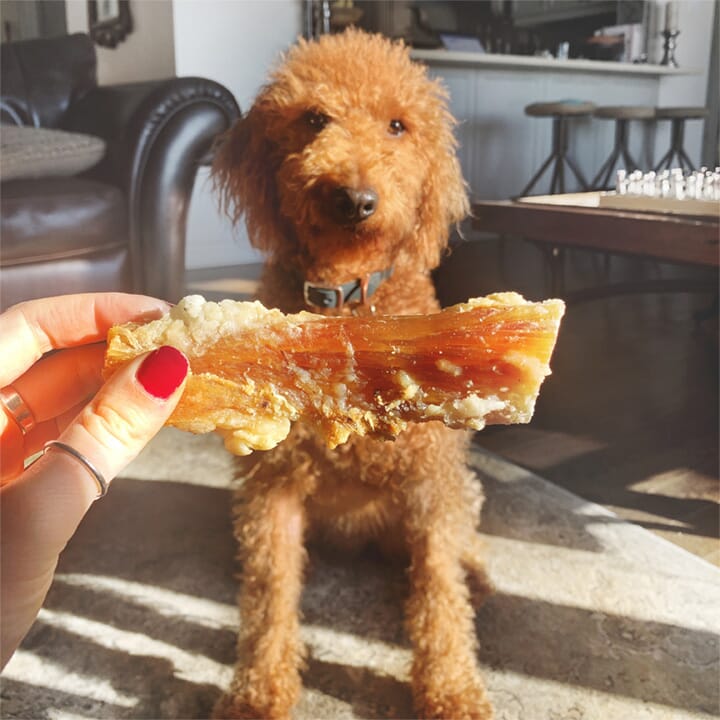 beef tendon chew
Have a chewer on your hands? Look no further, this tasty and all natural chew will keep them busy! 
No antibiotics or hormones 
No additives
Great source of protein 
Safe chewing experience
Human Grade
100% Natural
Made in Canada
Non GMO
Grain Free
Nothing Artificial
If you're looking for a healthy and natural dog chew, Healthybud's dehydrated Beef Tendons are the perfect choice! Made of only one ingredient, these beef tendons are all-natural and free of antibiotics, hormones, artificial colors or flavors. *(Product size and shape may vary)
100% money-back guarantee
We're confident your bud will love our treats. If they don't, we'll give you your money back
your bud might also like
---
5
---
verified purchase  
5 out of 5 stars
Chewed for hours!!
I ordered these and our pups loved them! The chews kept them busy for hours. And I was so happy to hear they're all natural also! Win, win!
verified purchase  
5 out of 5 stars
favorite bone
This is my pup's favorite bone. It keeps her occupied and busy when I am out of the house. The petit/small size was perfect for my 10 lb Havachon. It does not shred or stain.
verified purchase  
5 out of 5 stars
Milo LOVES them!
These tendons are AMAZING! I personally can't tell you how delicious they seem to be but my puppy Milo can assure you they are taaaasty, cause they are gone gone! Your dog will love them, and plus they keep your dog entertained for a little while and you can focus on you knowing they are healthy and yummy for your most precious furry ones.