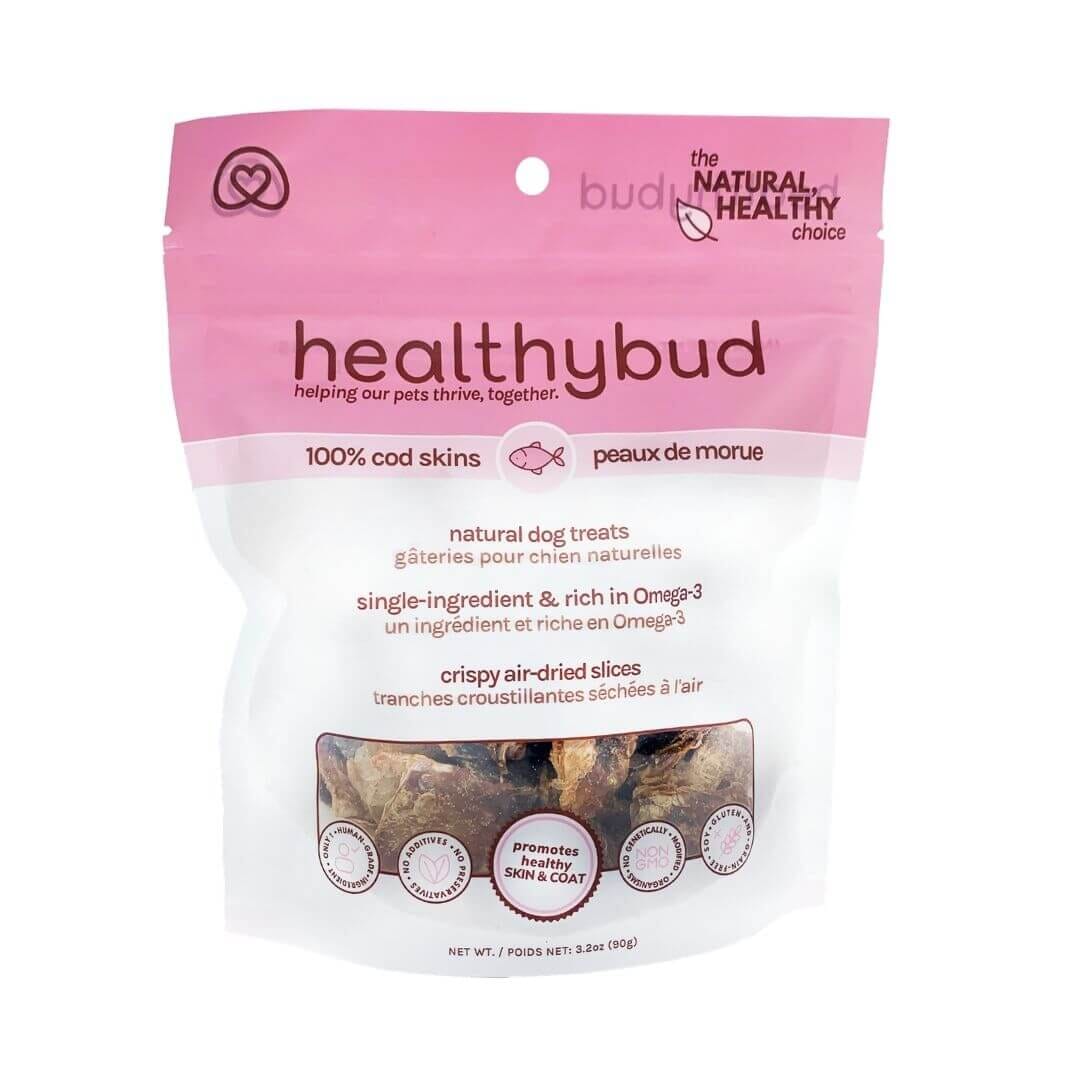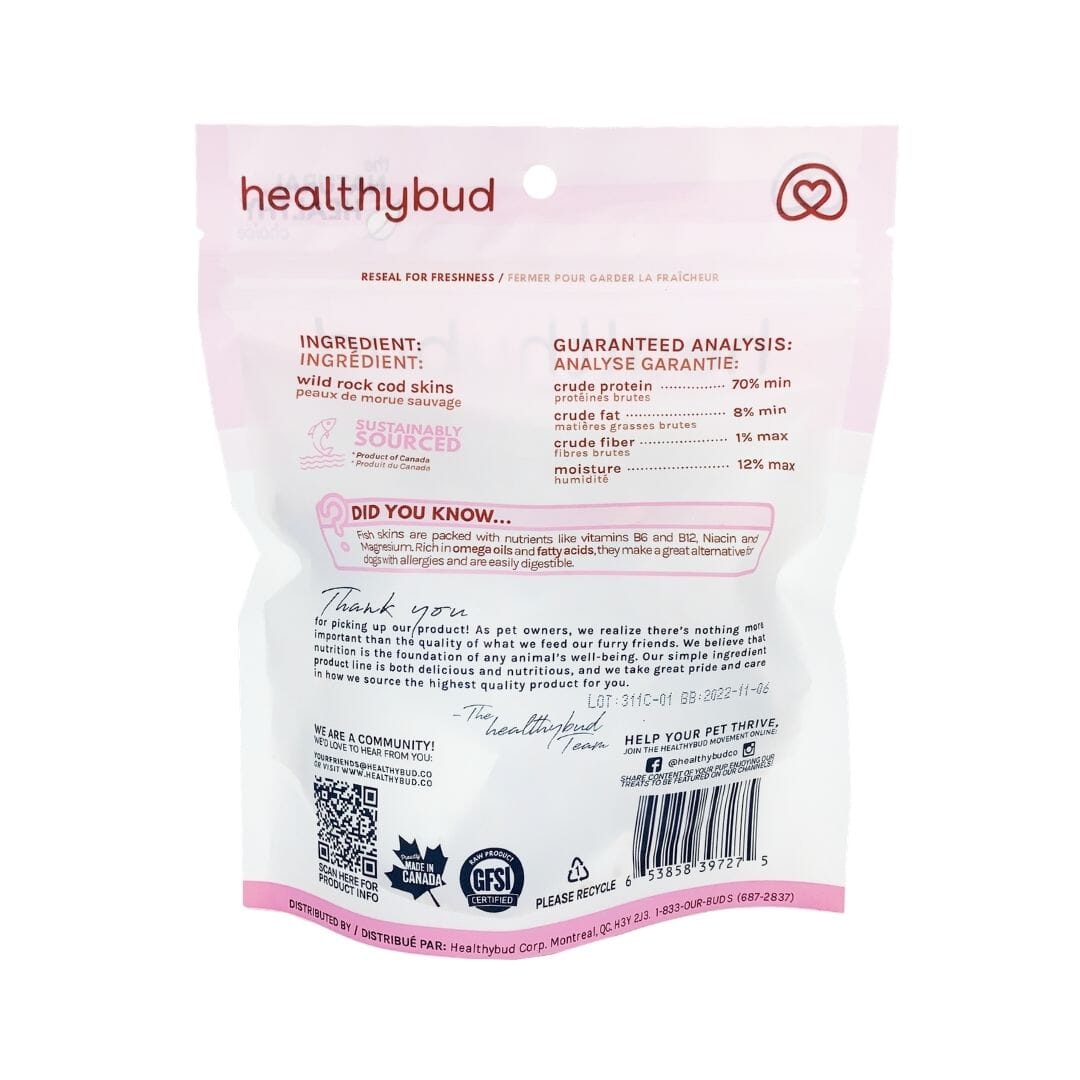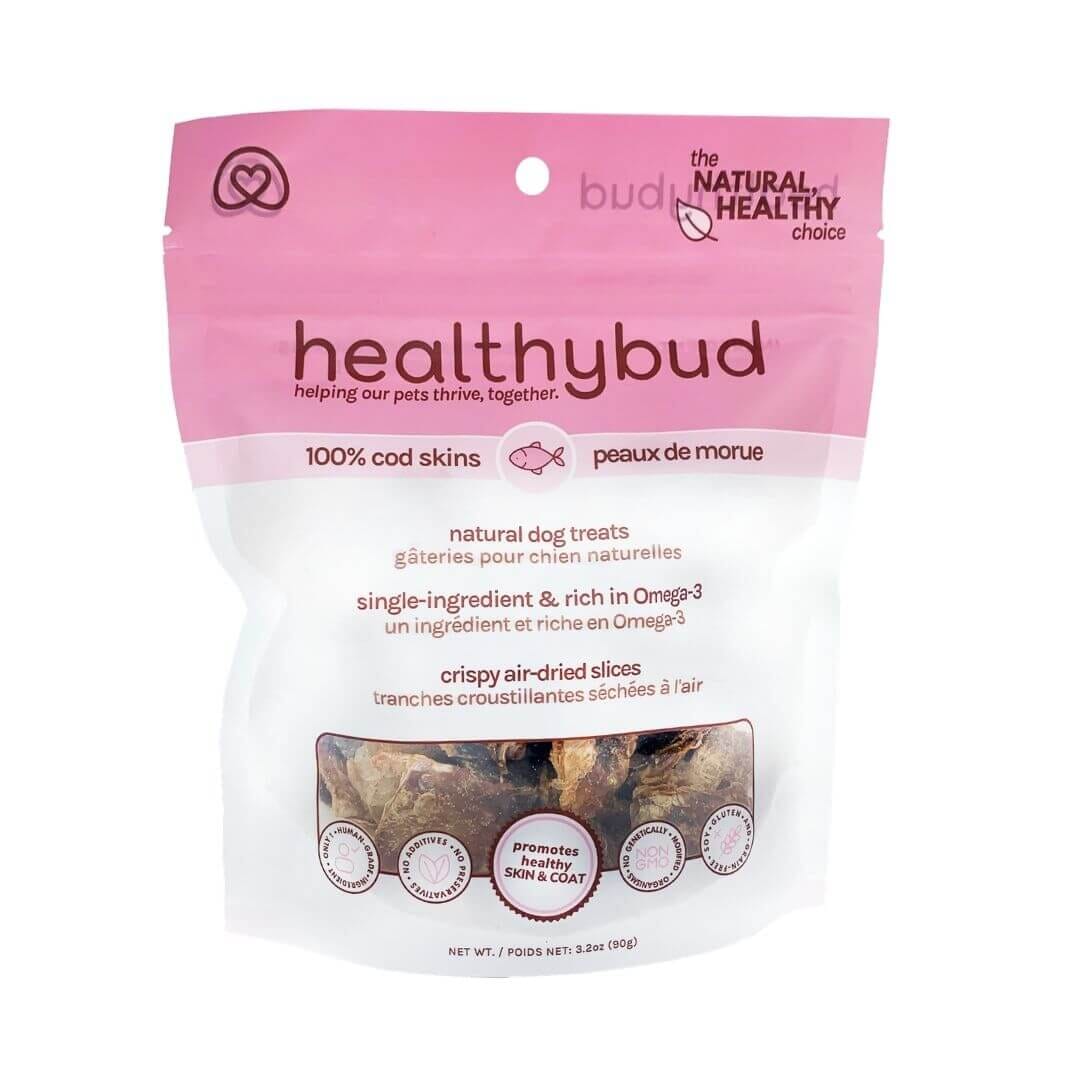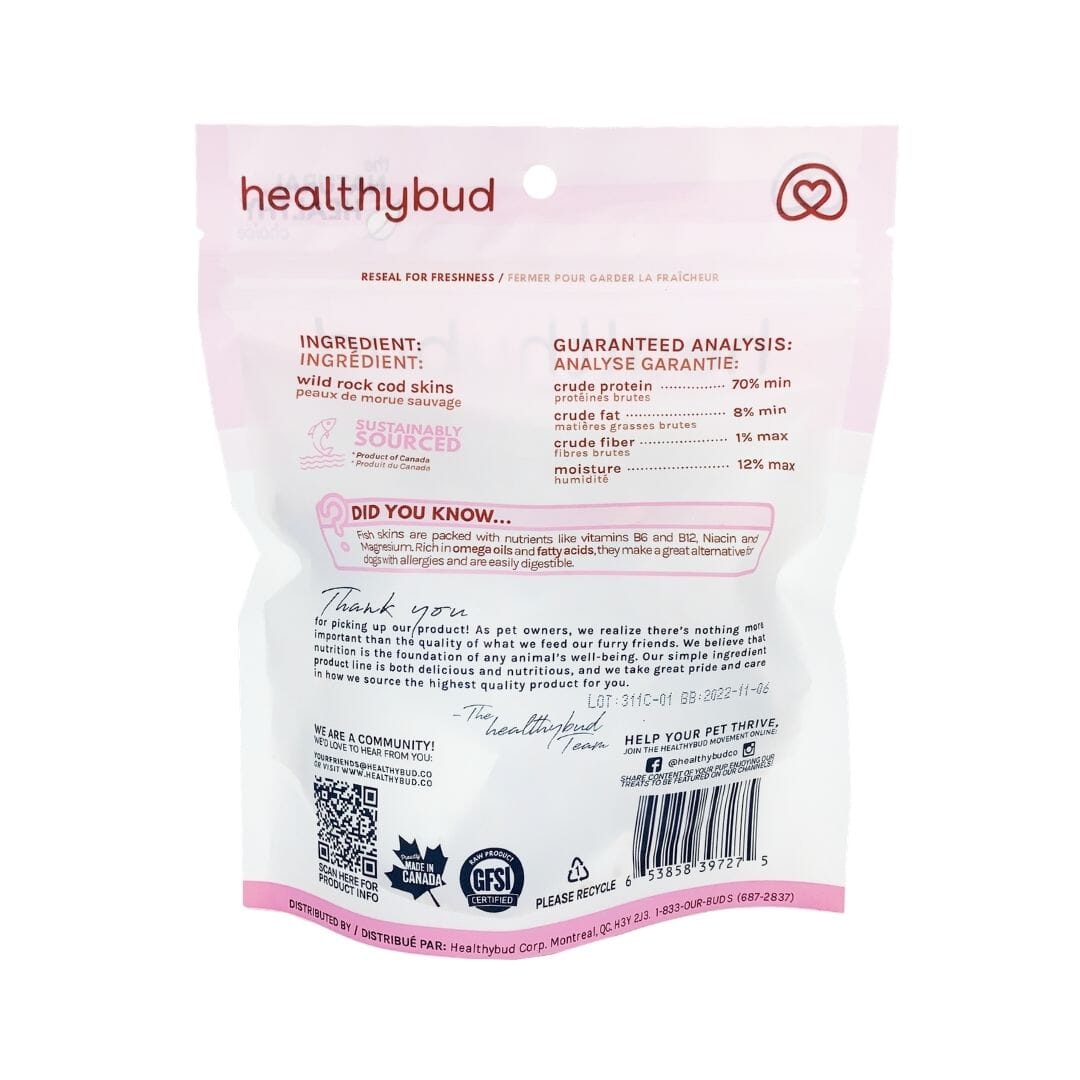 cod skins
Looking for a high reward or hypoallergenic treat your bud will drool for? We've got you covered!
Rich source of Omega-3 
Sustainably wild-caught
Air dried to retain nutrients & taste
Promotes healthy skin & coat
1 Ingredient
100% Natural
Made in Canada
Non GMO
High Quality
Nothing Artificial
Made from 100% wild-caught Pacific rock cod skin, these treats are gently air dried to ensure great taste and maximum nutrients. They're packed with flavor and their perfect texture makes them easy to break (without any oily residue!)
100% money-back guarantee
We're confident your bud will love our treats. If they don't, we'll give you your money back
your bud might also like
---
5
---
verified purchase  
5 out of 5 stars
MY DOGS WENT CRAZY
MY DOGS WENT CRAZY OVER THESE TREATS!!!! THEY LOVED THEM SOOOO MUCH. I am 10000% buying more of these! So happy!!!
verified purchase  
5 out of 5 stars
Wouldn't shop anywhere else!
Since our pup got diagnosed with Epilepsy in Dec'19 we've been very careful in what we feed him & what treats we give him as many ingredients can trigger seizures. We absolutely love these cod skins as they don't contain any additives or preservatives. They are grain free as well which is great as our pup has allergies too. He seems to love them and barks at me to give him more 😊 Thank you Healthy Bud, we love it!
verified purchase  
5 out of 5 stars
DollyPawden's Fave
Our Cavoodle Dolly Pawden seems to have a fussy palette. She LOVES the Cod Skin treats though AND I will often crush them over her raw food diet to give her a little crunch. These are the very best treats and she loves them so much! I am sure that her coat and tear stains have improved since we've been giving her these treats! Thank You!!!!
verified purchase  
5 out of 5 stars
Our Dogs Are In Love With These!
My dogs go seriously crazy for these treats! I love that they don't have tons of random ingredients and that they are actually healthy! Added plus that they are now my dogs favorite treats!
verified purchase  
5 out of 5 stars
the best crunchy treat
My puppy Milo goes crazy for these! As soon as the bag is opened and he can get a whiff of these, I get the biggest puppy eyes! Definitely a must treat!!