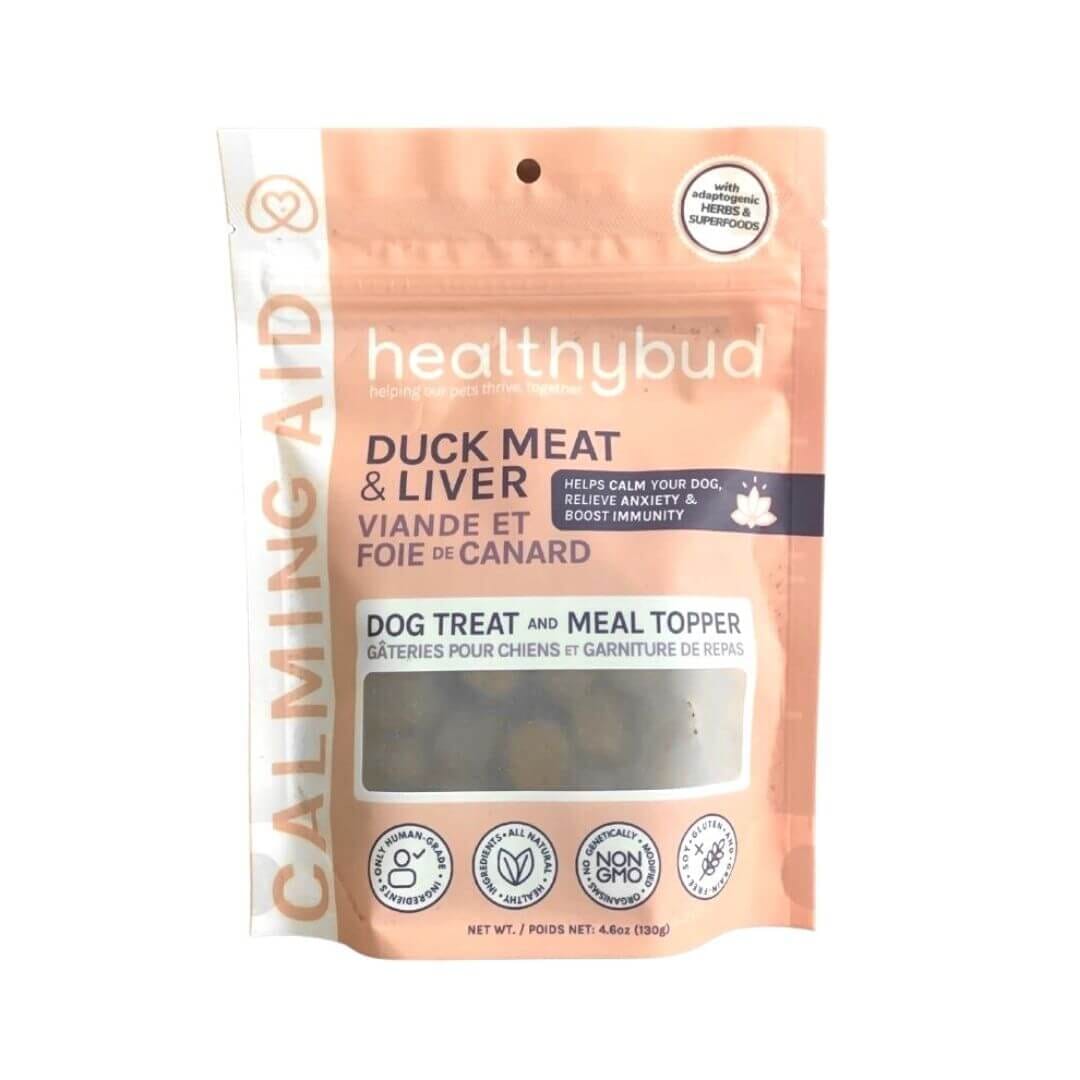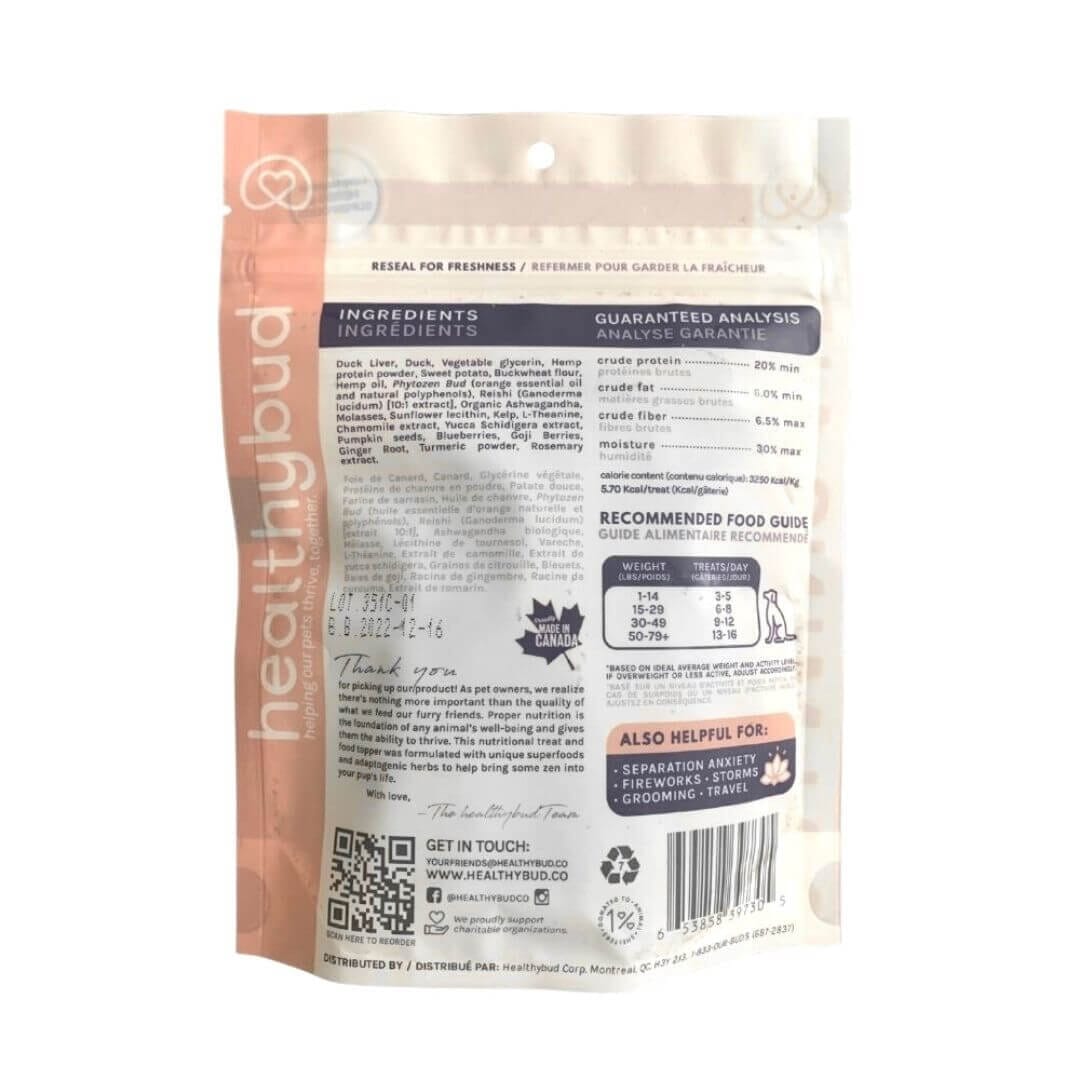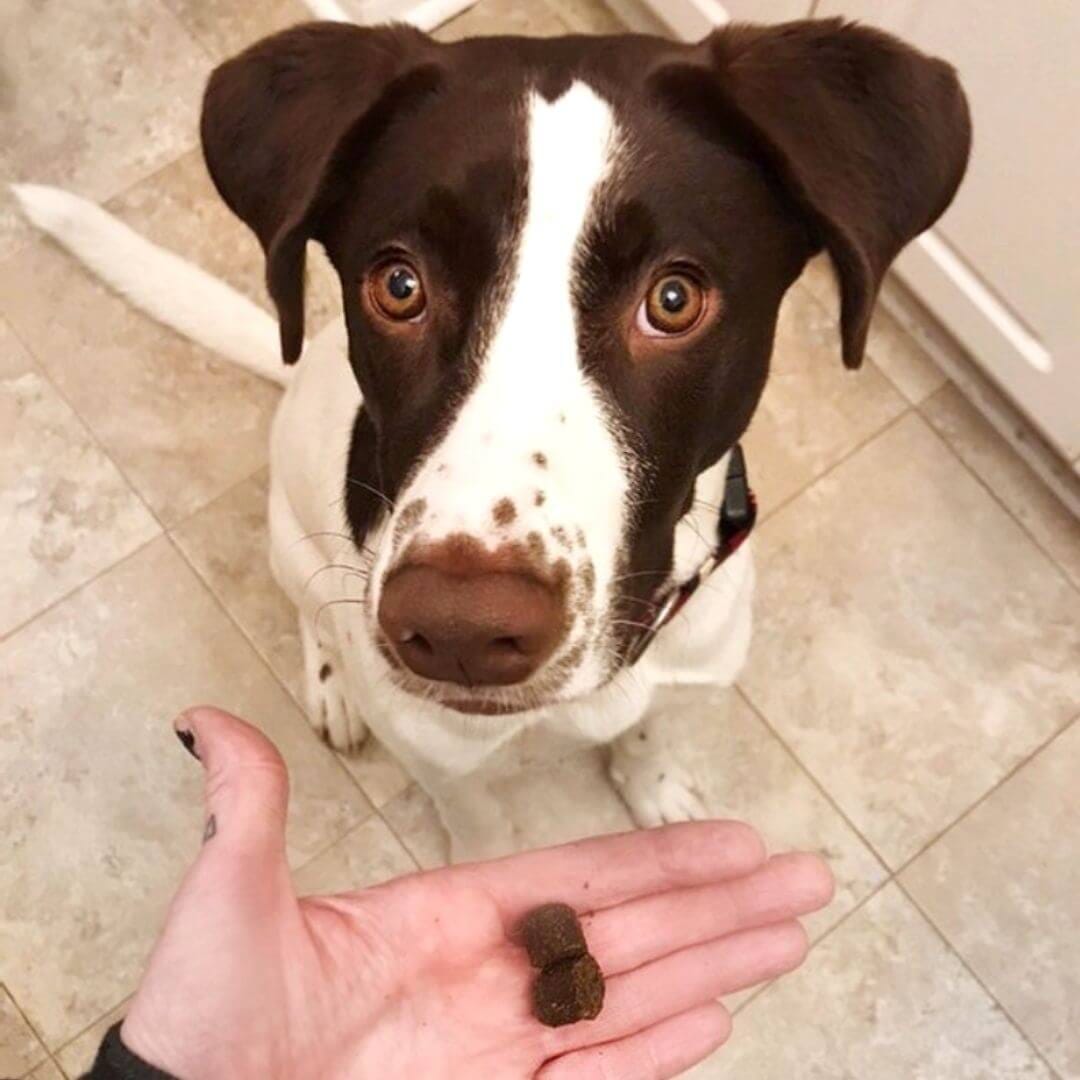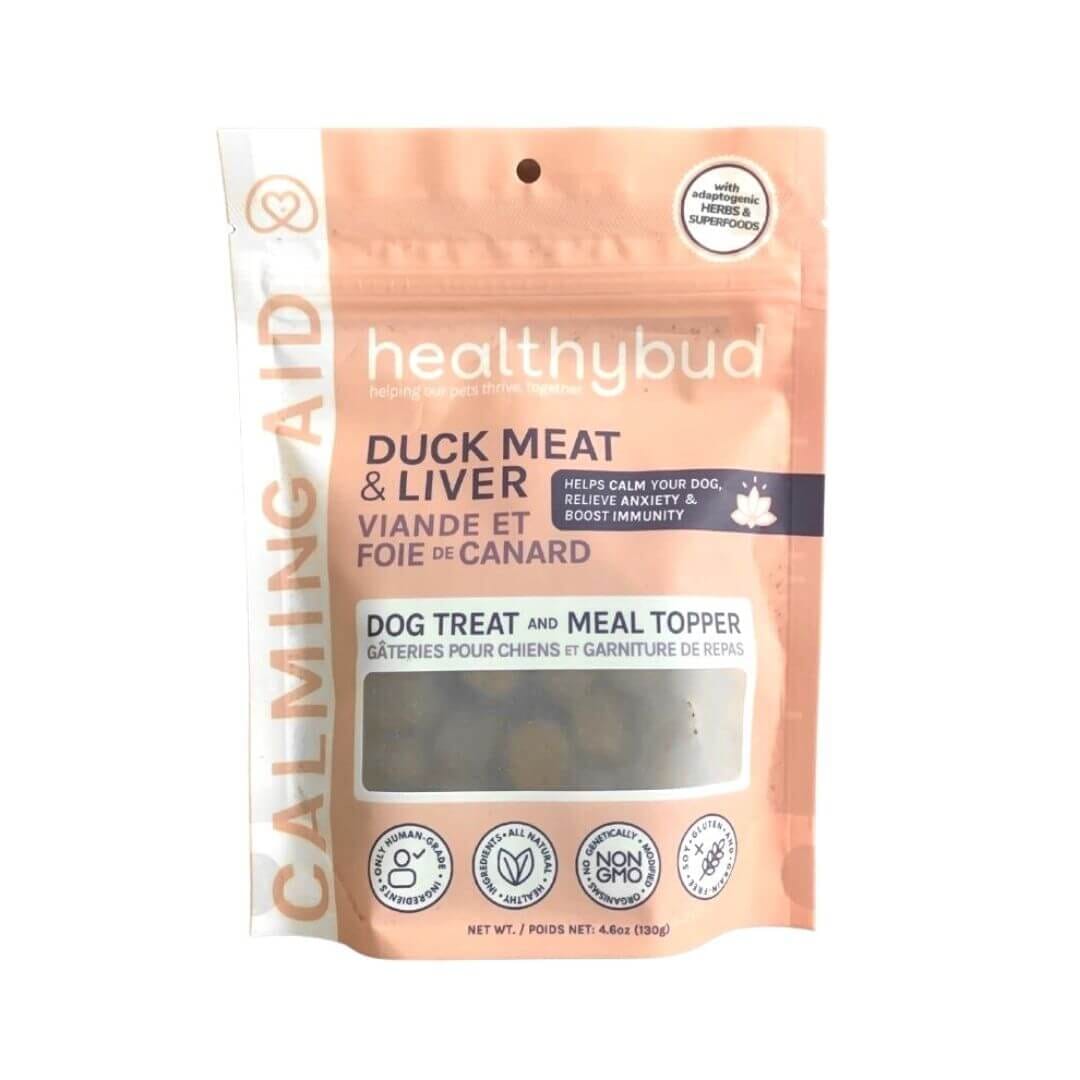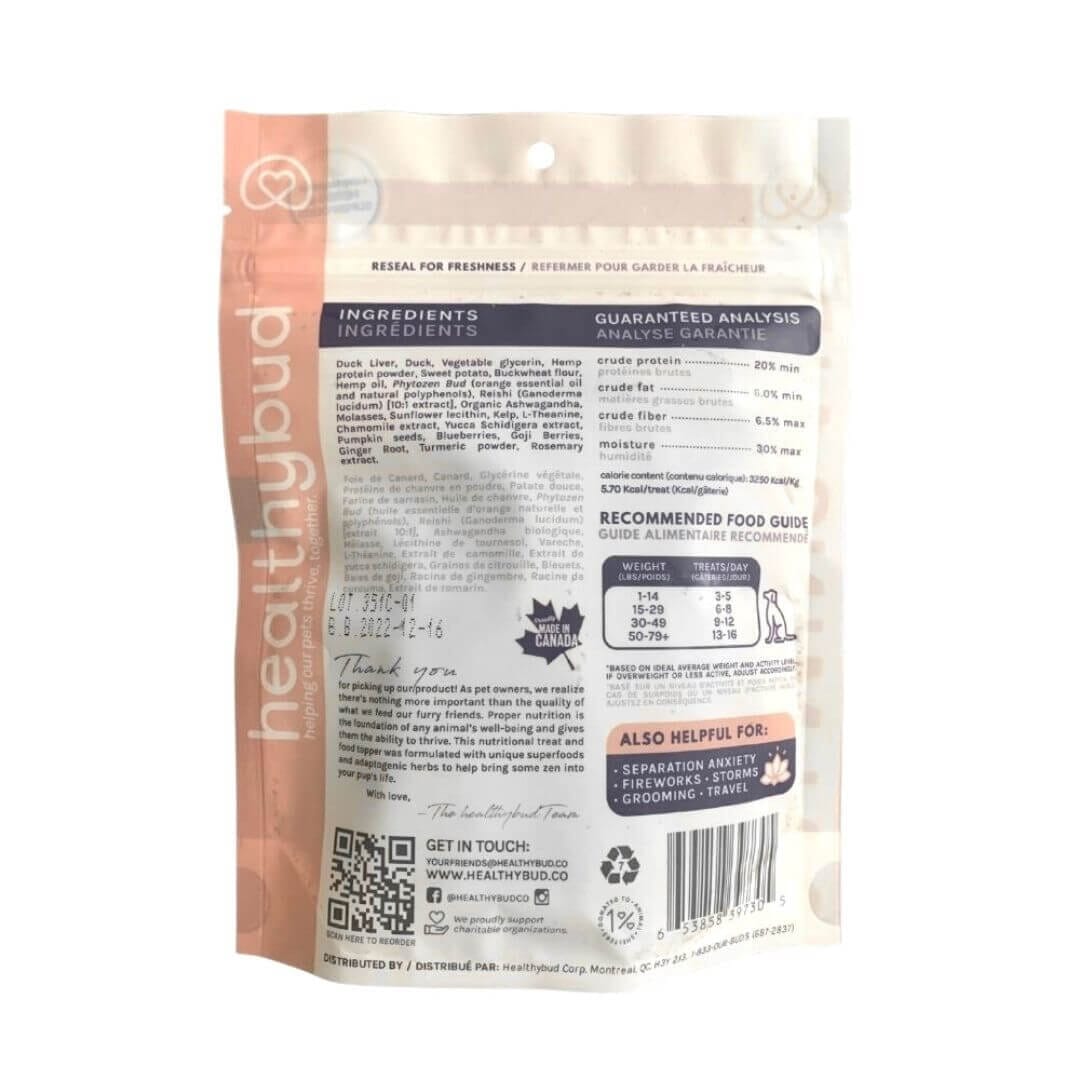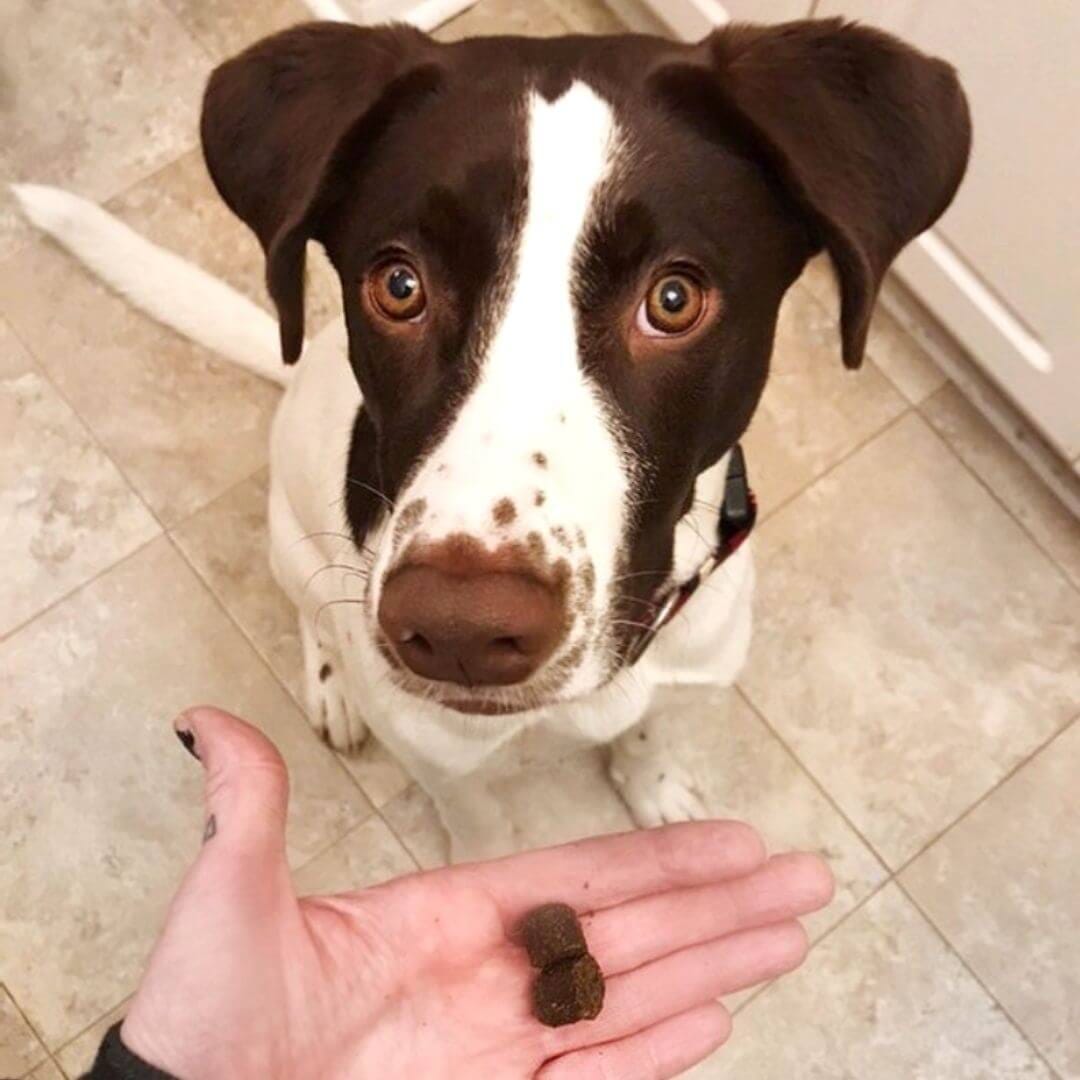 duck calming aid
Your bud feeling stressed out or on edge? Grab a bag of these nutritious soft chews to help reduce stress and relax your dog.
Help calm your dog
Relieves anxiety
Natural calming superfoods
Good for dogs of any size and age
Human Grade
100% Natural
Made in Canada
Non GMO
Grain Free
Nothing Artificial
This food topper uses functional ingredients to help bring some zen into our pup's life. It's formulated alongside our team of animal nutritionists and veterinarians to help calm and relax our dogs - for those lonely days at home, groomings, travel days, lightning storms and fireworks. We chose the most powerful and natural superfood ingredients to create our first therapeutic calming treat and to help manage our dog's anxiety (such a common pain point these days!)
100% money-back guarantee
We're confident your bud will love our products. If they don't, we'll give you your money back!
your bud might also like
---
5
---
verified purchase  
5 out of 5 stars
My dog can't get enough!!
I love giving my dog these treats as they actually smell like a high-quality product and she absolutely LOVES them. Every time I touch the bag she gives me the puppy eyes for more! I love that the ingredients are so unique and actually help with anxiety. Thank you healthybud!!
verified purchase  
5 out of 5 stars
Helps my little guy with separation anxiety!
I hate leaving my pup to run errands or go anywhere without him! I gave him a couple treats before I left this weekend and when I came back, he was super happy to see me and gave me kisses, but then a couple min later, he wanted to just lay down. So I love that even though it is still calming his anxiety when I'm gone, he can be so happy to see me when I'm home and didn't just knock him straight to sleep! These are the first calming treats I've gotten him so I'm happy with the result!