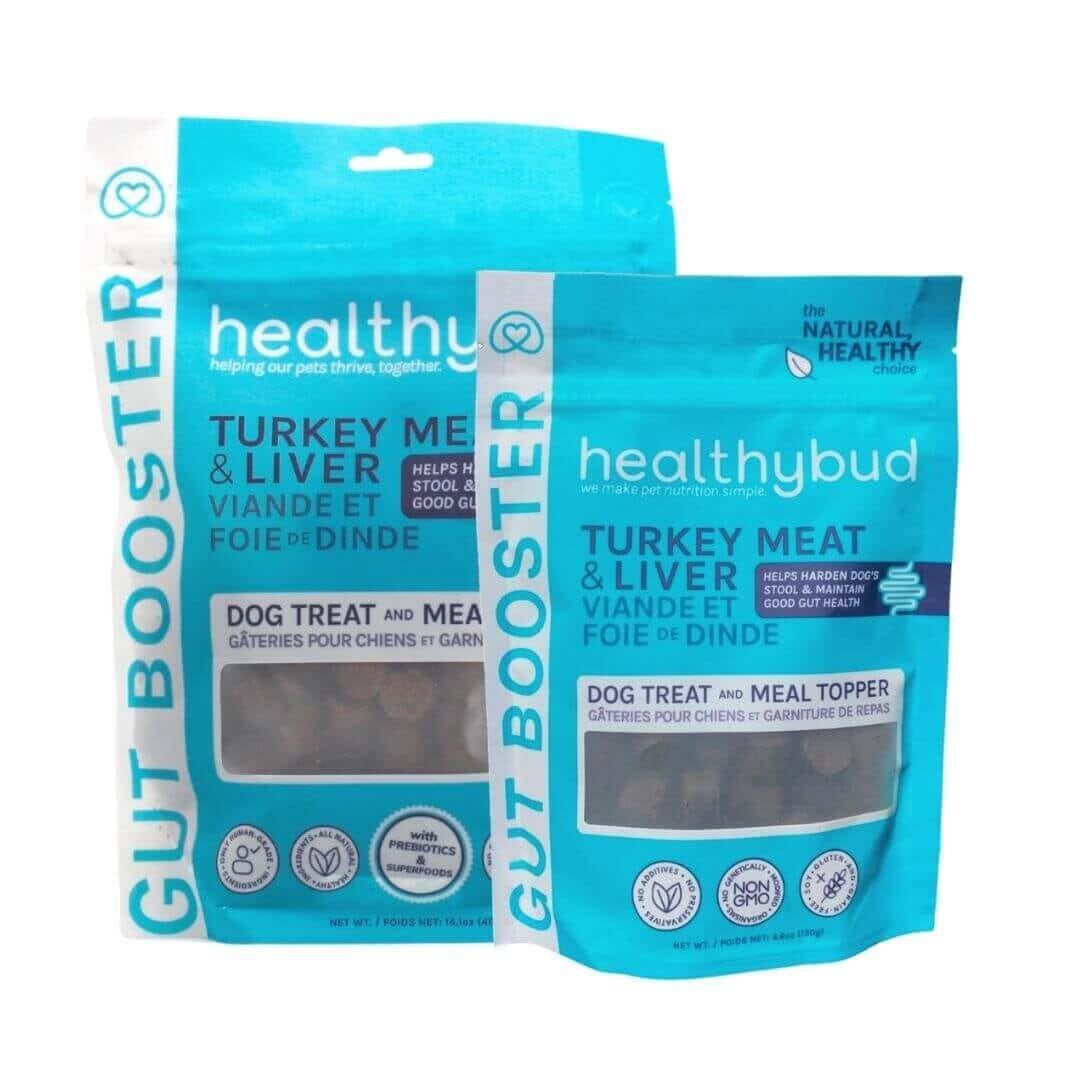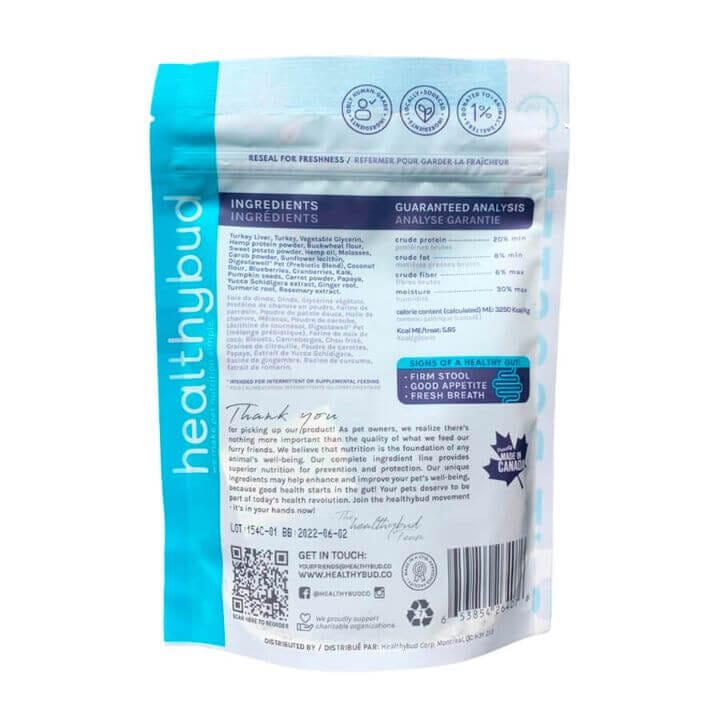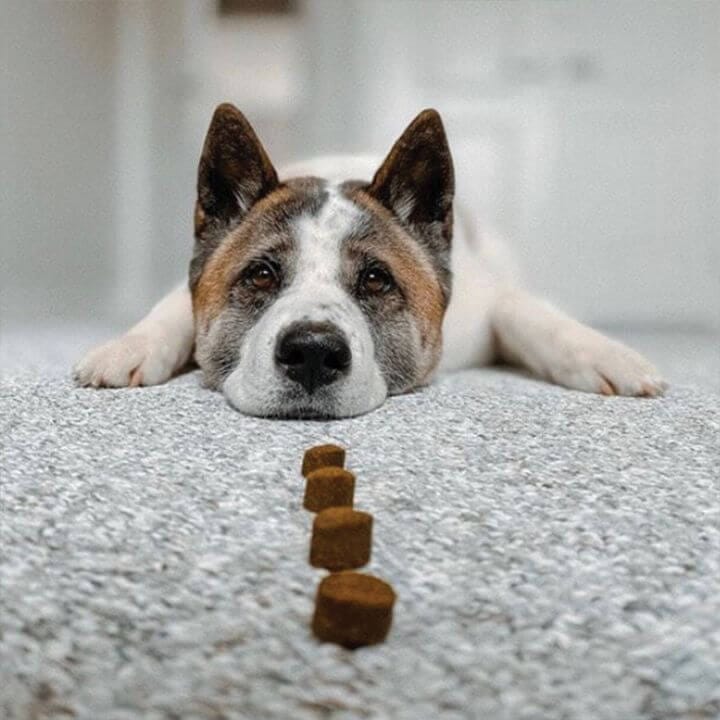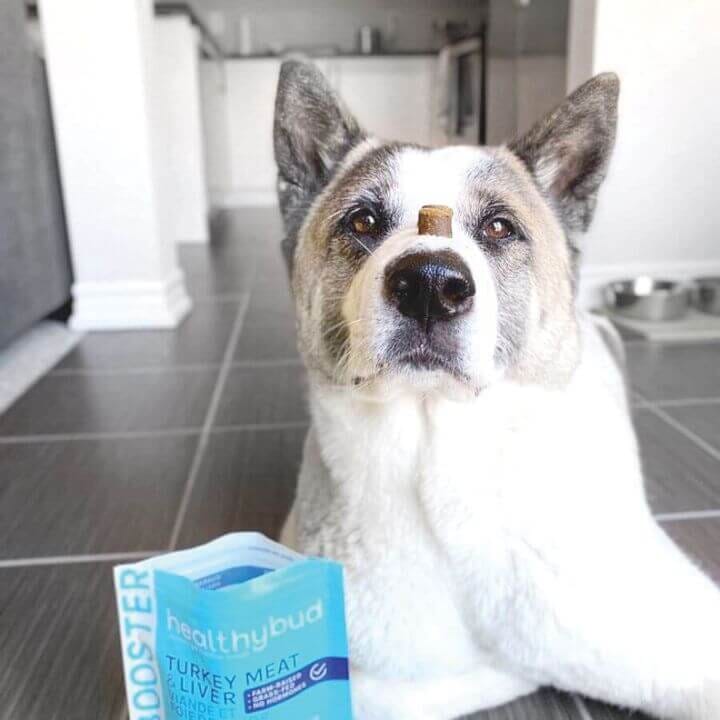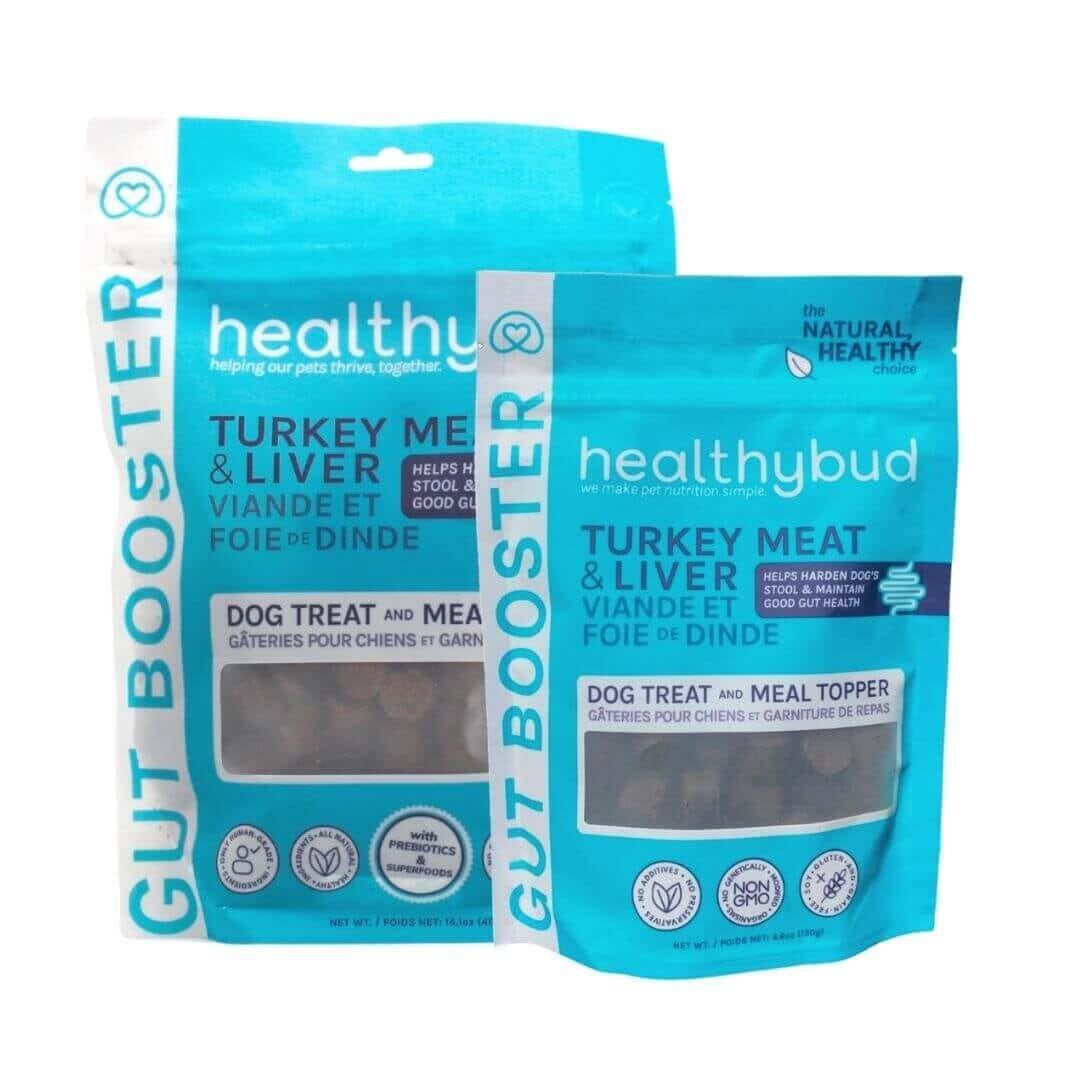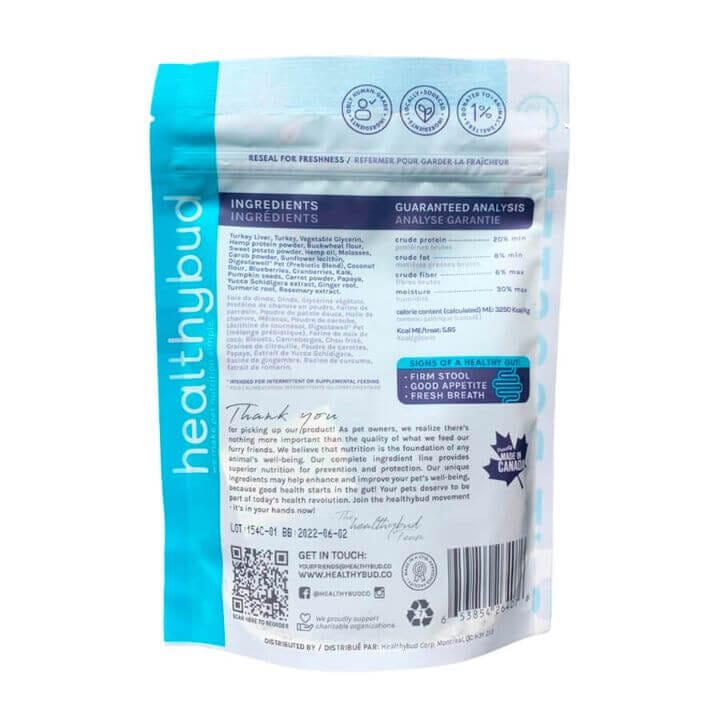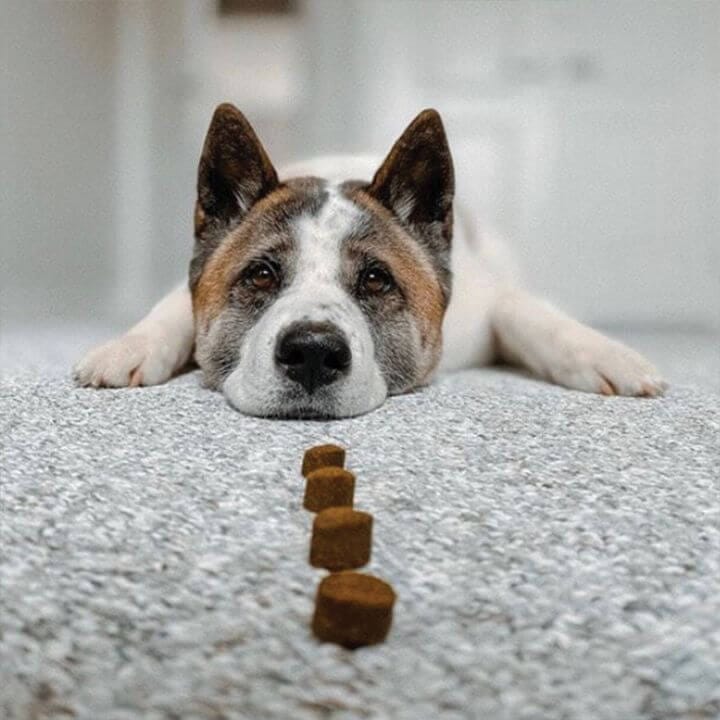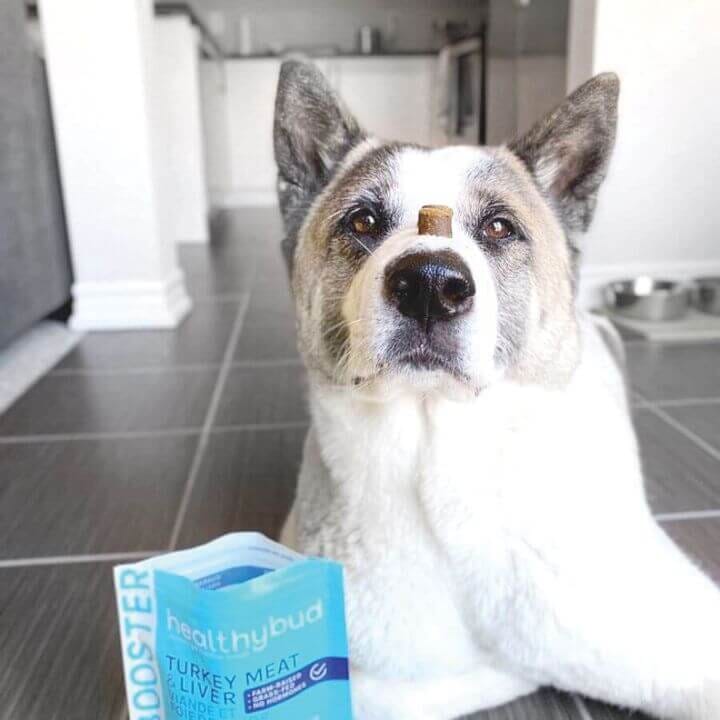 turkey gut booster
Your bud got an upset tummy? Grab a bag of these nutritious soft chews to get them back on track.
Low-cal energy boost
High in fiber
No added sugar or salt
Good for dogs of any size and age
Human Grade
100% Natural
Made in Canada
Non GMO
Grain Free
Nothing Artificial
Designed alongside renowned animal nutritionists, this natural topper and treat aids with digestive health by providing a unique combination of prebiotics, digestive enzymes and other ingredients aimed at promoting good gut bacteria and efficient nutrient absorption. This proprietary formula is made with all natural ingredients including human-grade turkey (free range) and superfoods like hemp, pumpkin, sweet potato and includes other essential nutritious ingredients.
100% money-back guarantee
We're confident your bud will love our products. If they don't, we'll give you your money back!
your bud might also like
---
5
---
verified purchase  
5 out of 5 stars
the best!
Max has a sensitive stomach and has soft stool. Turkey Gut Booster has really helped him and he LOVES them. He gets them as a meal topper every day. Thanks for a great product!
verified purchase  
5 out of 5 stars
Perfect Healthy Treats!
These are the perfect healthy treats for my dog!
verified purchase  
5 out of 5 stars
Great for picky eaters!
I just wanted to let you know how much your Turkey Gut Booster has helped me with a dog that is staying with me. Millie is recovering from ACL surgery and she is very finicky. Her owner said he was having a hard time getting her to eat. I crumbled up some of your Turkey Gut booster on her food and she ate all of it! She really enjoys it! And it helps since she is on medication so helps with her stools. Thank you for a wonderful product! I give it to my dogs also and they love it!
verified purchase  
5 out of 5 stars
Good for the bowels!
I've been giving my pups these for 3 days and already their stool is a bit firmer than it was. They seem to love them as they eat it right up!
verified purchase  
5 out of 5 stars
Honestly amazing!
My pup Gus struggles with constipation. I was skeptical of the gut booster at first but WOW!!!! He has GREAT poops now! I'm so happy and relieved (as I'm sure Gus is too). Worth every penny. I really recommend if your doggo is struggling.